European Digital Treasures
Over the last decades, institutions with archival holding have invested important resources to offer access to digitized items. These "digital treasures" are thus included as primary sources to free access portals, but they do not have a transformation process nor generate economic returns.
The challenges of the digital age are moving memory institutions into new business models, and developing institutional enterprises around digitization. The rapidly changing technology is facilitating a period of experimentation and evaluation of new models. Digital collections have enormous potential for changing the way that information is used, and for developing new ways of preserving, collecting, organizing, propagating and accessing knowledge.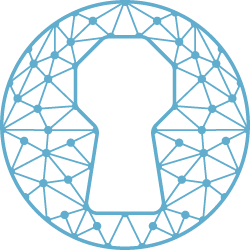 The Exhibitions
Three exhibitions will roam through Spain, Portugal, Norway, Austria, Malta and Hungary during 2021 and 2022. Each roaming exhibition will focus on a specific topic – each telling a story of shared European history: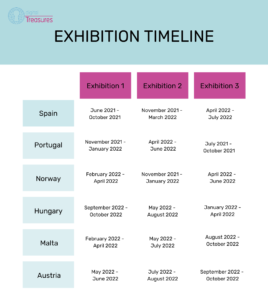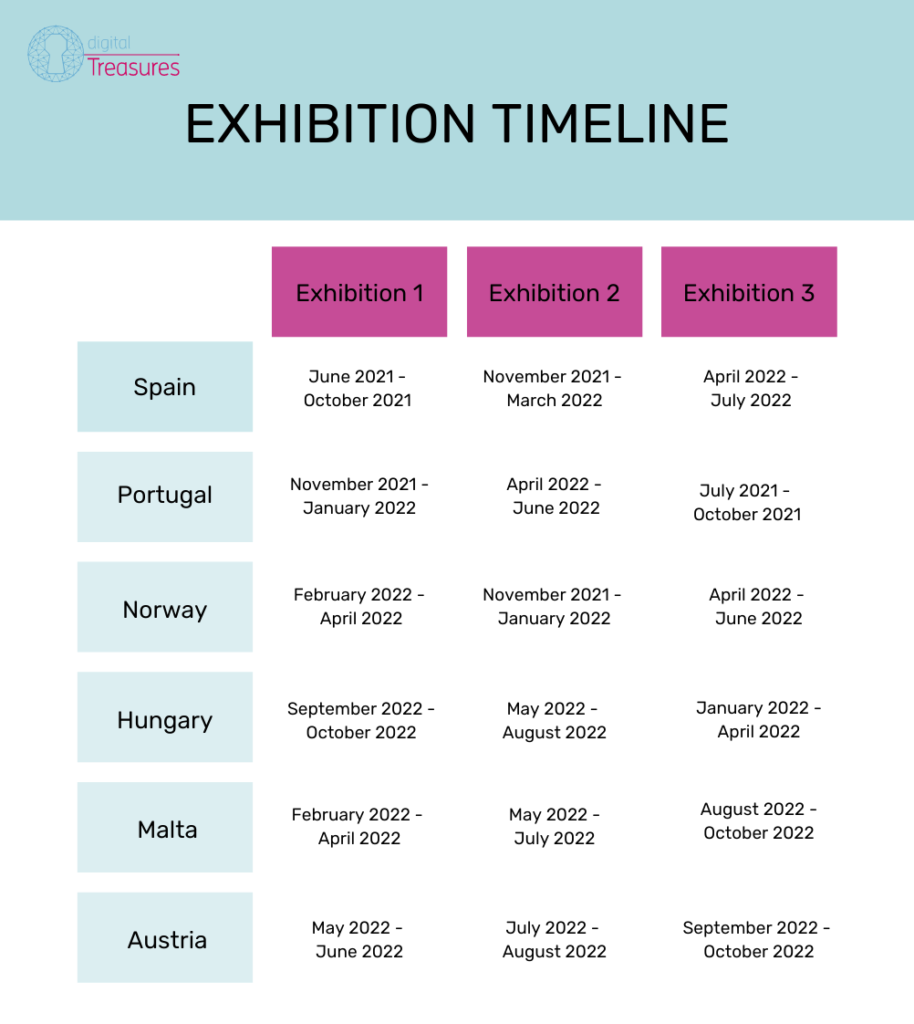 The Construction of Europe: History, memory and myth of Europeanness over 1000 years. Exhibition 1 – led by Hungary with the support of Malta – will show 50 different digital documents.
Exiles, migratory flows and solidarity. Exhibition 2 – led by Norway with the support of ICARUS – will show 47 different digital documents.
European Discoveries: From the New World to New Technologies. Exhibition 3 – led by Portugal with the support of Spain – will show 45 different digital documents.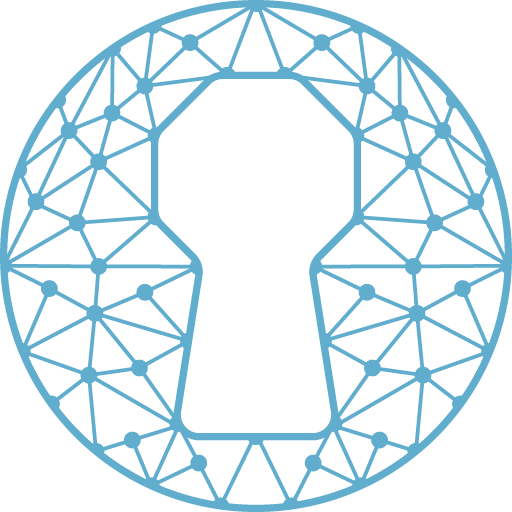 Co-funded by the European Union
Therefore, the project "European Digital Treasures: Management of centennial archives in the 21st century" (short: European Digital Treasures) aims at bringing joint European heritage, especially its digital versions, major visibility, outreach and use.
The project is co-funded by the European Union through the Creative Europe programme, the framework programme of the EU for the cultural and audiovisual sectors. The consortium of 7 partners from 7 countries unites a multi-stakeholder team comprised of state archives, a technological institute, a cultural incubator, a research institution and an international network of cultural heritage institution.
---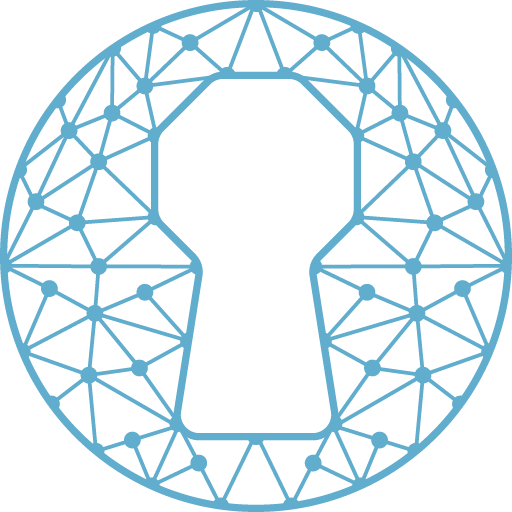 Our project at a glance: