On November 30, 2022, the Embassy of the Ministry of Foreign Affairs and Trade of Hungary in Zagreb, the Liszt Institute, Zagreb and the Hungarian National Archives opened the exhibition Digital Treasures – The Construction of Europe, co-funded by the EU Creative Europe programme.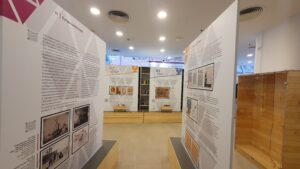 The exhibition was opened by Dinko Ćutura, Director General of the Croatian National Archives and Anna Palcsó, Deputy Head of Department of the Hungarian National Archives. Dr. Anna Mladenovics, Director of the Liszt Institute, highlighted the significance of the project at European level, which is an exemplary cooperation between 42 different institutions of different member states, underlined the interconnection between European historical processes and our common heritage. In her speech, Anna Palcsó, Deputy Head of Department, emphasized the contribution and harmonious cooperation of the participating institutions, and that the project as a whole was a significant milestone for European archives. The exhibition uses multimedia tools to present the common history of Europe and Europeans from four possible perspectives, using various European archival documents. It is an interactive exhibition with exciting discoveries for children and adults alike, coordinated by the national archives of Portugal, Norway, Spain, Malta and Hungary, but including documents from other countries.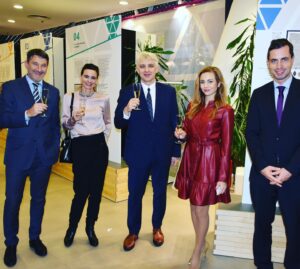 Director General Dinko Ćutura welcomed the spectacular exhibition and announced that their cooperation with the Hungarian National Archives could become extremely important in the near future, thanks to the start of the exploration of the codices written by Esztergom priests and monks in the 12th and 13th centuries, discovered by Hungarian researchers recently. 
The location and timing are both advantageous, the exhibition is expected to attract the attention of the public at the Advent market in the square in front of the Institute. The opening ceremony was attended by leading diplomats from the participating countries, including Spain, Portugal, Austria, Romania and Slovenia, as well as professional guests and people interested in historical documents. The opening was interviewed by Z1 television.
Written by: Zoltán Szatucsek, National Archives of Hungary