The Order of St. John was set up in ca. 1048 to assist pilgrims in the Holy Land. They opened both hostels and hospitals for this purpose and also started protecting these pilgrims hospital gaining a military character.
After settling in Malta, they started building the city of Valletta in 1566; 12 years later they finished the building of the Sacra Infermeria (Sacred Infirmary), a new hospital which was one of the best in Europe at the time.
The Supreme Head of this hospital was the Grand Master himself, one of whose titles was that of 'Servant of the Sick'. Another high officer was the Grand Hospitaller, the senior among the French Knights who exercised over-all control in hospital matters.
Initially, the Sacred Infirmary was a male institution; female patients were not admitted. This was remedied by Catherina Scappi, a noble lady, who some time before 1625 donated a house in Valletta for the care of sick and destitute women. The Order realized that a hospital for women was an essential service, and the Scappi hospital was developed as a department of the Infirmary.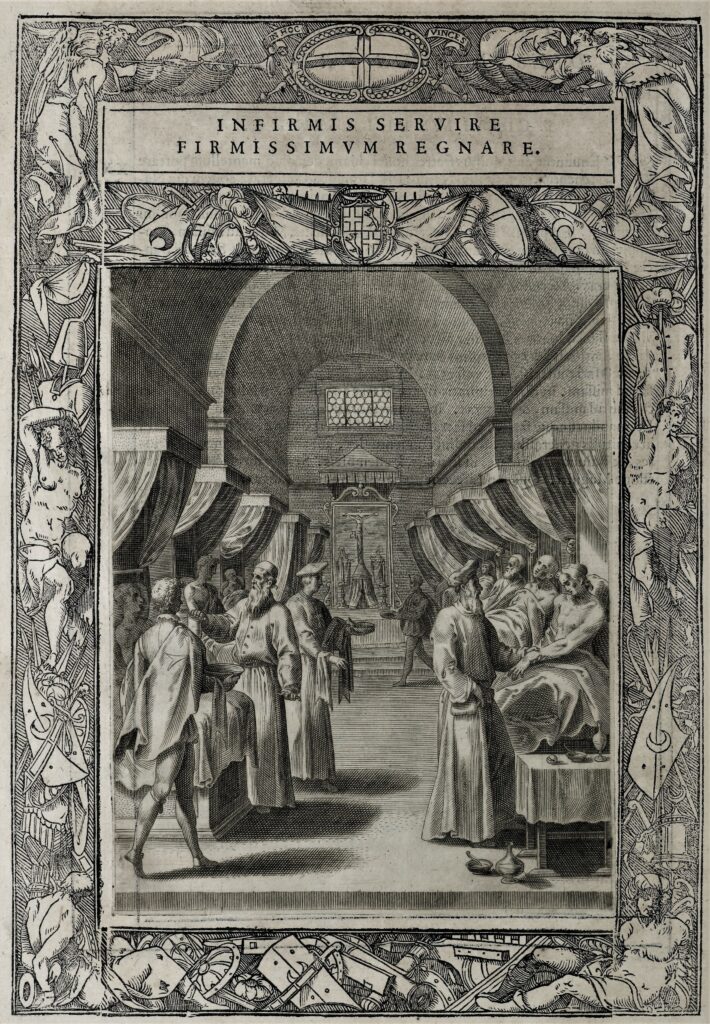 The Order of Malta was essentially a hospitaller Order. Indeed, the Grand Chapter of the Order, convened by Grand Master Fra' Hugues Loubenx de Verdalle in 1584 in the new city of Valletta, confirmed the early Statute and made hospitality mandatory to all Knights.
The new statutes include engravings by Philippe Thomassin (1562-1622), illustrating life in the Order; one of them is the nursing of the sick at the Sacra Infermeria by the Knights. (Ref NLM, Statuta Hospitalis Hierusalem, [Rome], 1586).
Written by Leonard Callus, National Archives of Malta