As an effective result of one of the activities within the scope of the Eurpean Digital Treasures Project – New Business Models for European Archives in the XXI Century-, the General Directorate for Books, Archives and Libraries inaugurated, on 22nd of September 2022, the DGLAB virtual store, developed based on a modern and functional e-commerce platform.
This project was presented by José Furtado, at the ICARUS convention in Paris, May 2022: "Face to Face to e-Commerce: the Migration Experience".
You can find the presentation in the convention's report (p. 7) and check the video on the ICARUS YouTube Channel, here, but now you can also visit the new virtual store at https://loja.dglab.gov.pt/ !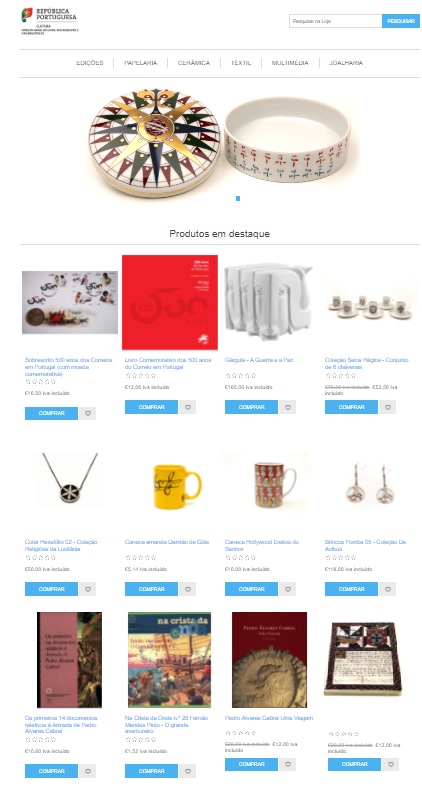 All the initiatives promoted had the sole purpose of increasing our customers' satisfaction with our services!
Written by General Directorate of Books, Archives and Libraries, Portugal.