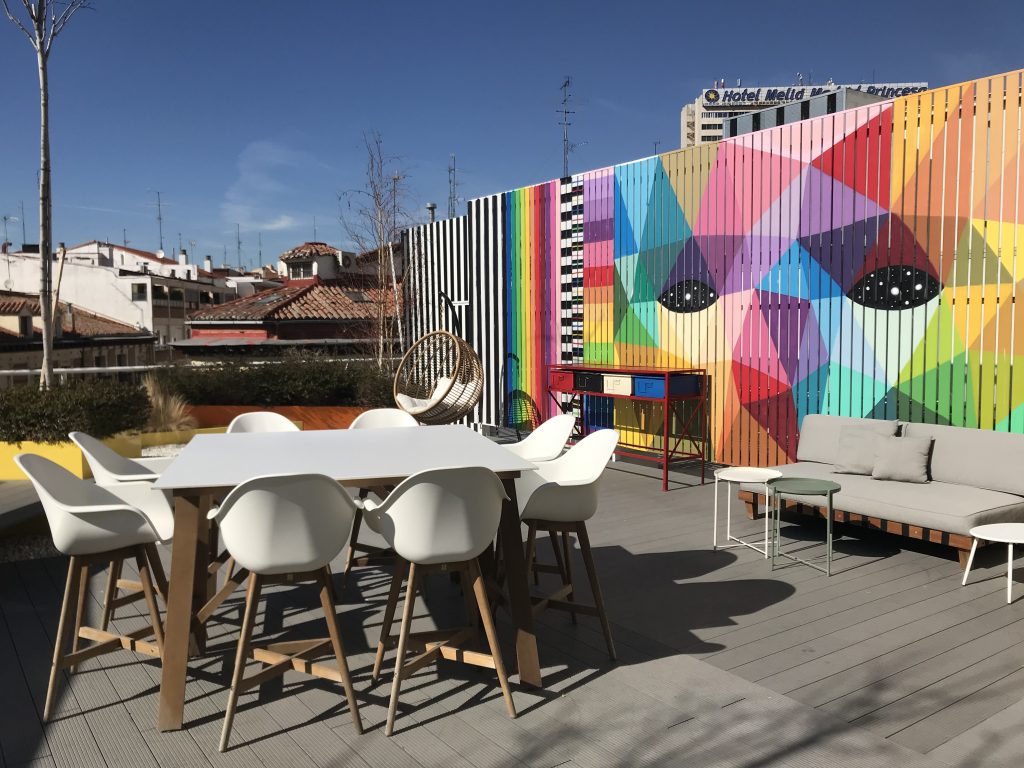 Friday morning commenced with the finalisation of previous day's group co-working exercise and the presentation of the same on the beautiful roof terrace of Loom Princesa:
Group 1 – Ángel Merlo, Diogo Bessa, Hansjörg Schwab and Dorá Rea Kövér chose the Spanish manuscript "Samples of Jelly of bones for troops foodstuff" for the design of the adolescent's product, coming up with a collection of fun ideas such as a Ranger belt filled with sweet pills simulating the ones in the manuscript or different jars equally filled with sweets similar to the original pills.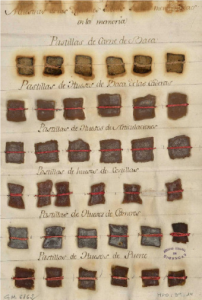 For their second product, they chose the Maltese manuscript "Relic Containing Fragment of Jesus' Manger, 1710" and came up with ideas for a series of physical products, like a jewellery box, a pacifier with the design of the relic, or a facefilter-app using different filters related to the relic:
Group 2 – Siegfried Gruber, Maria Astrup, Mário Fonseca and Zsófia Neuzer chose a photopraph from a Portuguese archive, displaying the "Lisbon 25th of April Bridge".
The team came up with a variety of street fashion T-shirt-designs playing with the iconic shape of the bridge as well as relating to the relevance of the date – 25.04. (1974 Carnation Revolution – national holiday of Portugal) and using the colours of the Portuguese flag in different combinations.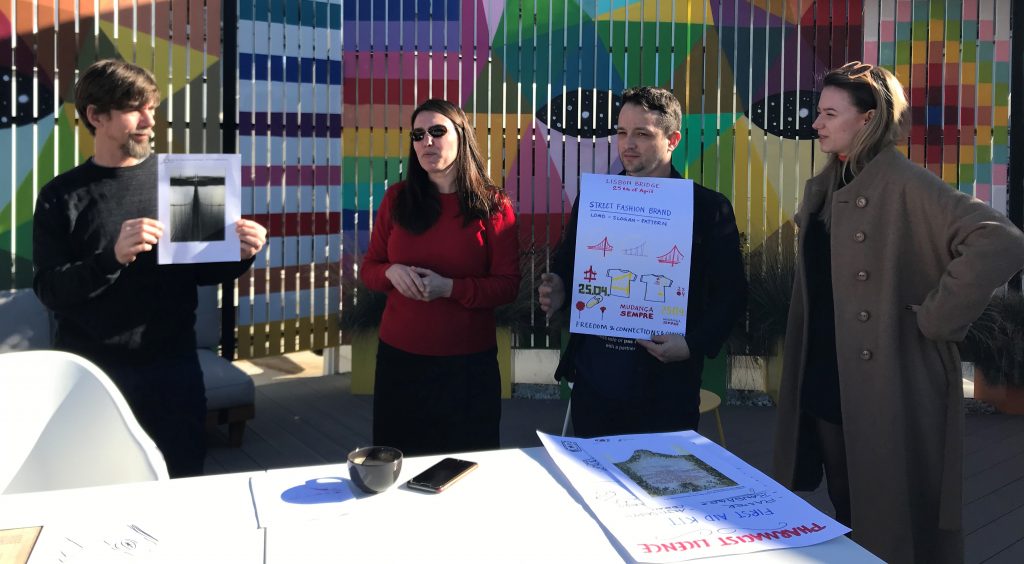 The second design was based on a Maltese manuscript "License to Fortunato Vella to practice the profession of a pharmacist, 24 September 1770" including a small manual of herbs used in the 18th century. The group picked up on the beautiful floral framing of the document and transferred it to a modern time first aid kit:
Group 3 – Catarina Silva, Clint Tabone, Kristin Bø and Olga Toral Gambín chose a manuscript from Hungary: "Front page of István Lülik`s Slovenian-Hungarian" alphabet book. The designers came up with a series of ideas targeting adolescents: using the letters and the specific font for stencils, stickers, temporary tattoos etc. or for digital messages.
The second design idea was based on a manuscript from Portugal "Book of Marinharia, by Joäo de Lisboa, 1560" including beautifully illustrated maps. The group used the different cartographic symbols for a collection of paper napkins, flags, paper plates, tablecloth etc. under the motto "Navigating the party" (the whole collection based on recyclable material).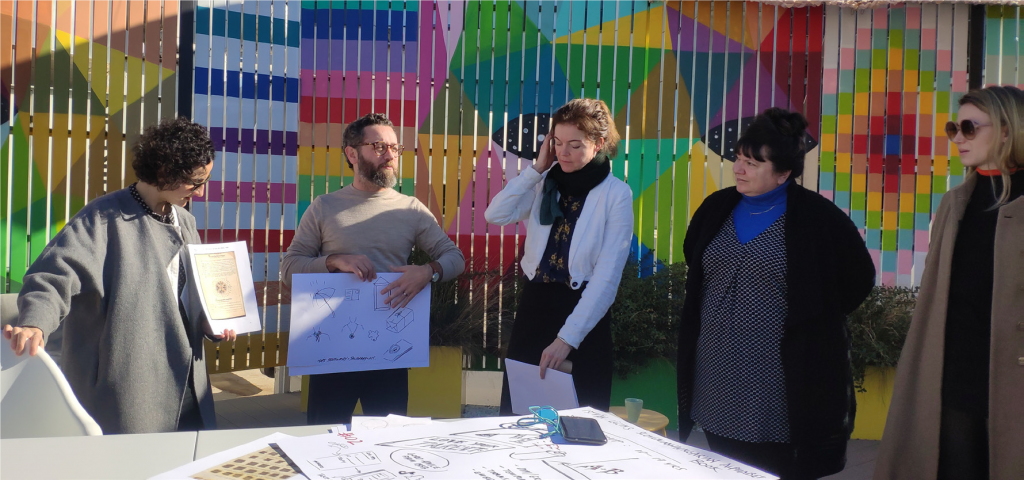 All presentations were delivered with as much enthusiasm and positive energy that characterised the whole week of the artistic residence!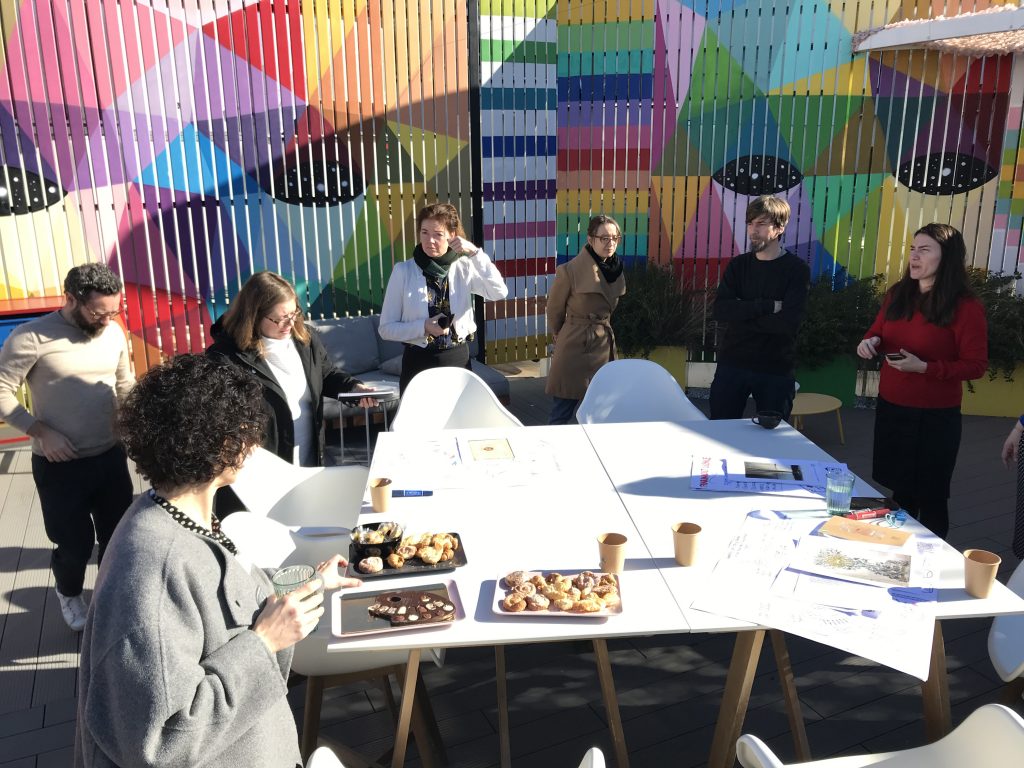 A big thank you to all the designers and of course our hosts from the Spanish State Archives for this exceptional experience!