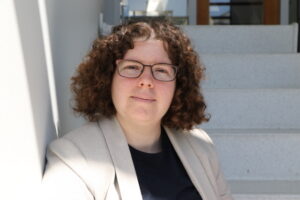 The third presentation on September 3rd at the workshop in Alicante was held by Barbara Reuvelta-Eugercios. She is associate research professor with special responsibilities at the National Archives of Denmark and associate research professor at the SAXO Institute, University of Copenhagen. Her focus is on historical demography, mortality inequality and digital methods in history. After her doctoral studies in Spain, she has worked in research institutions in Sweden, France and Denmark in the fields of economic history, demography and history. She co-directs the Link-Lives project since 2019.
Abstract. The Link-Lives project is a cross-disciplinary research project. The aim is to take the difficult and time-consuming task of combining information from diverse archival sources relating to any given person, to build life-courses and family relations. The timespan for the project is from 1787 to the present. The results will be freely and easily available to everybody. The project will expand the scope of registry-based research from decades to centuries and open new avenues for intergenerational research in the health and social sciences. It will also ease the access to some of Denmark's digital treasures to the average citizen. Link-Lives is a collaboration between the Danish National Archives, the Copenhagen City Archives and the University of Copenhagen. It is funded through two grants by the Innovation Fund Denmark, the Carlsberg Foundation and two small grants from the Ministry of Culture.
You can watch the whole session on YouTube here & read the manuscript paper here!
Written by Barbara Revuelta-Eugercios & the European Digital Treasures Team.