Interview with Paul Keneally, MTU
In this post we will be speaking with Paul Kenneally, from Munster Technological University (MTU), on the fantastic work he has been doing on the Digital Treasures project. In particular the interview will focus on the transmedia products he and the team have been working on developing.
Interviewer: Hi Paul, thanks for taking the time to speak with us today on the transmedia products being developed for the digital treasures project. We know you are busy working on completing a lot of this work so we won't keep you long.
Paul: No problem, thanks for asking me to do this. It is great to share the work we are doing.
Interviewer: Great, so first off for those not familiar with transmedia, what is it?
Paul: Yeah, so transmedia in general constitutes the mixture of using a bunch of different types of media so conventional video, graphic design, animation, some web design, and as well as some new contemporary technologies, like, augmented reality, and games. So taking that then just to create mixed disciplinary outputs that are, some again like I said are conventional in design and the way they are made, and then some are a little bit more cutting edge, for example the augmented reality.
Interviewer: Okay, so to follow that. What transmedia has been created for this project?
Paul: Yeah. So for this project, we created several transmedia products. Again, that cross disciplines, like Game Design, Augmented Reality, Video and Animation, and then as well, just combining all those, and mixing them together. So, by doing that, some of our most notable transmedia products include the use of augmented reality being embedded into old archival documents. So, that's documents that are anywhere from decades to hundreds of years old, that have been enhanced with some sort of an animation.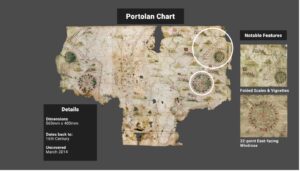 And then that's been applied down to a third-party app that runs an AR event. So that's how augmented reality works. Some other ones then include the use of touchscreen games. So things like matching pair quizzes, general knowledge quizzes and infinite runners is another one. Those are going to be used on touchscreens, like kiosks that will be a part of modular furniture that's going to be at the exhibition.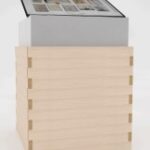 So, these screens support 10 Point touch, which is really important because it invites multiple people to interact and play it together at a time. So introducing things like competitive aspects, and as well to make sure that the players or the museum, visitors, achieve a state of flow, when they're playing the games, so nothing obstructs them, their experience or their general enjoyment of the experience.
Interviewer: Just on the state of flow Paul, what do you mean by this?
Paul: State of flow, is a channel that's in between, boredom, and kind of like overbearing challenge. It's a concept proposed by a Hungarian-American psychologist called Mihály Csíkszentmihályi and this refers to a level of optimum performance and concentration. For games, this also includes levels of fun and the desire to retry the games multiple times. Another example of this would entail really long amounts of time passing the player by without them even noticing.
Interviewer: Perfect, thank you. So how are people going to interact with these transmedia products and what will they do with them?
Paul: Yeah, so if people get a chance to go to the exhibitions, there are multiple ways, depending on what transmedia product they want to interact with. So for the touchscreen games, they just need to interact with the touchscreen kiosks and follow the instructions that are set on those screens. For augmented reality, visitors can scan each document's respective AR trigger or AR tag to activate the AR event on the document so that will allow you then to view animated elements around the document. Other products that will be at the exhibition as well, will be things like touchscreen catalogues which again will use the same technology, they are operated the same as you operate your tablet device by using swiping gestures.
Interviewer: To put you on the spot, what was your favourite one to develop?
Paul: I actually had two favourite transmedia products for this project. The first one was the RPG (role-playing game) game. It's been a once in a lifetime type of experience where I could make a game from start to finish, from being involved in things like the design and ideation of the script with the archivists who acted as subject matter experts to the technical execution of the game. So I'm very happy, and really lucky to have had an opportunity to do that.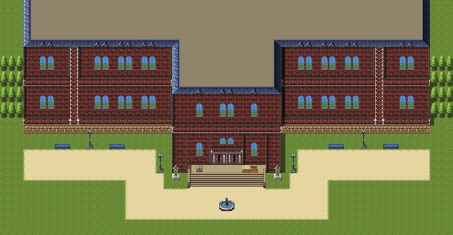 And then the second one, is actually the augmented reality itself. It's really cool when you can take documents that are hundreds of years old, and embed this invisible extra layer of interactivity and experience this using either a tablet device or smartphone. So that's really exciting stuff and I hope more of that gets done in the future.
Interviewer: Final question for you, if people only got the opportunity to play or interact with only one of these transmedia products. Which one of them would you definitely play yourself?
Paul: Oh, that's a hard one. If you don't have the opportunity to go to the exhibition, I highly recommend playing the RPG game. And given the current circumstances with COVID-19 and social distancing and all that, it's very possible that this might be an occurrence. For anybody who is fortunate enough to go to these exhibitions, being safe and following all precautions of course, it will definitely be augmented reality. So instructions on how to install the app called Artivive will be at the exhibitions, as well as tablet devices will be there if people feel a little bit more comfortable with using devices supplied on-site.

Interviewer: Great, thanks for your time Paul and we all look forward to seeing the final product either online or in person at the exhibitions.
Interview by Niall Fahy, MTU