Miguel Ángel Bermejo Alonso, Head of the International Cooperation Service at the Spanish State Archives, gave a lecture on the Spanish State Archives self-copying service at the European Digital Treasures workshop 'New Business & Conceptual Models', held on 23rd of May 2022 within the #28 ICARUS Convention.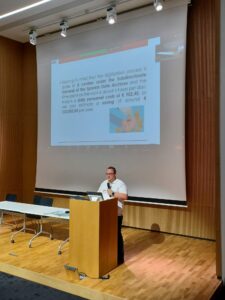 He presented the overview and results of this pilot project, which regulated the possibility for the beneficiaries of 2 of the archives of the Spanish State Archives system—the Archive of the Royal Chancery of Valladolid and the General Archive of Simancas—to obtain up to 50 reproductions of documents by using their own photographic devices.
After this experience, which was implemented for 4 months—from October 2021 to February 2022—several beneficial effects have been already acknowledged, such as the reduction of waiting times, with the consequent relief for the always overloaded reprographic services and the management cost savings. Read about this self-copying service in detail in our report here (p. 3) & check out the video on our YouTube Channel here.
Let's present our workshop speaker
MIGUEL ÁNGEL BERMEJO ALONSO is the Head of the International Cooperation Service at the Spanish State Archives. Graduated in Librarianship from the University of Salamanca and in Information Science from the University of Alcala de Henares. He has been a member of the Corps of technicians in Archives, Libraries and Museums since 2017.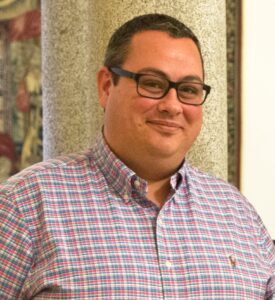 For more than 9 years he worked as a librarian at the National Library of Spain until joining the Corps of technicians of Archives, Libraries and Museums in September 2017. He started in the Archive Coordination Service with the management of grants to private non-profit organisations until December 2017 of the same year, when he moved to the International Cooperation Service, where he currently works on different European projects, such as EDT Project—he is a member of its Steering Committee—or Archival trace on migration AtOM—as a member of its Executive Committee.
He develops other bilateral cooperation collaborations and provides support in the Technical Unit of the Iberarchivos Programme.
Recordings
All sessions of the workshop were recorded and will be presented here on our BLOG within the next weeks.
You can now check out the recording of Miguel Ángel Bermejo's presentation HERE.
Additionally you can read the full report about the workshop HERE.
Read more about the workshop: HERE.
Written by the Spanish State Archives.