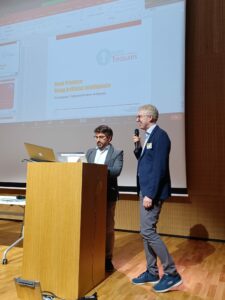 Last but not least we want to present the speech, given by Ole Gausdal, National Archives of Norway, about "Use of Artificial Intelligence" at the European Digital Treasures workshop 'New Business & Conceptual Models', held on 23rd of May 2022 within the #28 ICARUS Convention.
The National Archives of Norway has started to use Artificial Intelligence (AI) in order to improve our user services. We have large volumes of paper-based archives with limited amount of metadata. As for today´s standard, they are also quite poor categorized. The result has been that use of the material requires quite a lot of manual work. We are now working to improve this situation by use of AI. In order to use AI, the material has to be digitized. And that is of course a limitation. So far, we have digitized between 2-3 percent of our total holdings.
The goal for our use of AI is to make historical data searchable and to improve metadata in order to automate our services and improve the user experience and self-service. Artificial Intelligence has many branches. We are mainly working in the field of natural language processing (content extraction and classification), machine learning as well as image recognition. To follow up our AI ambitions, we have employed three AI experts and two experts to follow up handwritten text recognition (HTR).
Read about the use of AI in detail in our report here (p. 11) & check out the video on our YouTube Channel here.
Let's present our workshop speaker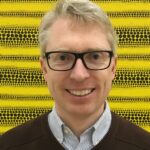 OLE GAUSDAL is director in charge of international relations at the National Archives of Norway since 2017. He has been Deputy Director in charge of Digitization from 2005-2008 and Director for Digitization and the Collection from 2008-2017. He has previously worked as Deputy Director and Head of Archives in several ministries and public agencies. He holds a master in History.
Check out the recording of the presentation of Ole Gausdal about "Use of Artificial Intelligence" here!
Additionally you can read the full report about the workshop here.
Read more about the workshop here.
Written by Ole Gausdal & the European Digital Treasures Team.