2021 will be a great year for Edvard Munch's art. During the spring, a brand new museum will open its doors. The new museum is situated at Oslo´s waterfront and is tailor-made for the world´s largest collection of art by Edvard Munch. And what is more, it all grew out of Edvard Munch´s will.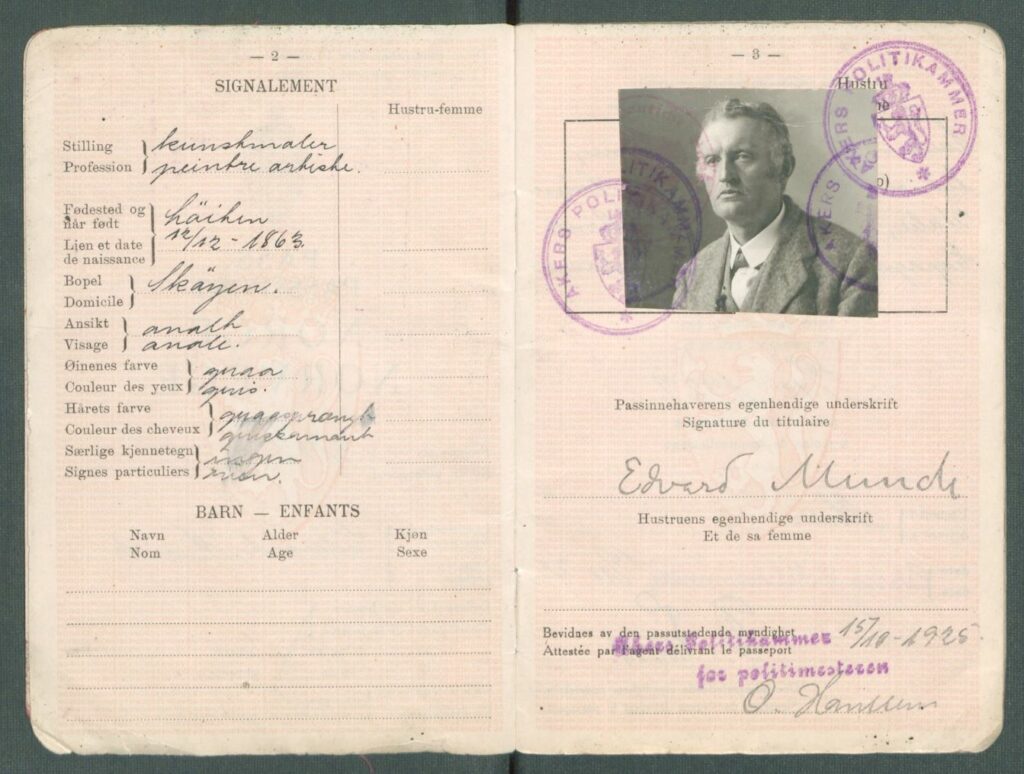 Edvard Munch (1863–1944) is one of the Modernism's most significant artists, world-famous for his painting The Scream. His career as an artist saw him move away from naturalism and an accurate record of objects, instead seeking personal representations to express the mental life of modern man. Influenced by the symbolist movement, Munch later went on to become a pioneer of expressionist art.
Munch´s will
When he died on 23 January 1944, Edvard Munch left no heirs. He left behind an extensive and valuable artistic production: 1,100 paintings, 18,000 graphic works, 4,500 watercolors and drawings, six sculptures, countless letters and other correspondence. The distribution of the inheritance was determined through the will dated 18 April 1940. It was drawn up just nine days after Nazi troops invaded Norway, and annulled all previous ones. The Nazis are said to have threatened to seize Munch´s property, and he was worried for his paintings, which he regarded as his children.
In his will, Munch explains how his wealth, artwork and literary works should be distributed and managed: "The Municipality of Oslo inherits my remaining artworks, drawings, woodcuts, lithographs, intaglio prints, together with the woodcut blocks, lithographic stones, and the engraved copper plates. Prints must not be pulled from my lithographic stones, woodblocks or copper plates. Only 10 – ten – impressions of each of my remaining graphic works may be sold."
Edvard Munch´s will be on display in exhibition no. 1 of the European Digital Treasures.
Lambda
The first Munch Museum in Oslo opened its doors in 1963, almost twenty years after Munch's death. After nearly 60 years, the old museum building no longer provides what Munch´s art requires and deserves.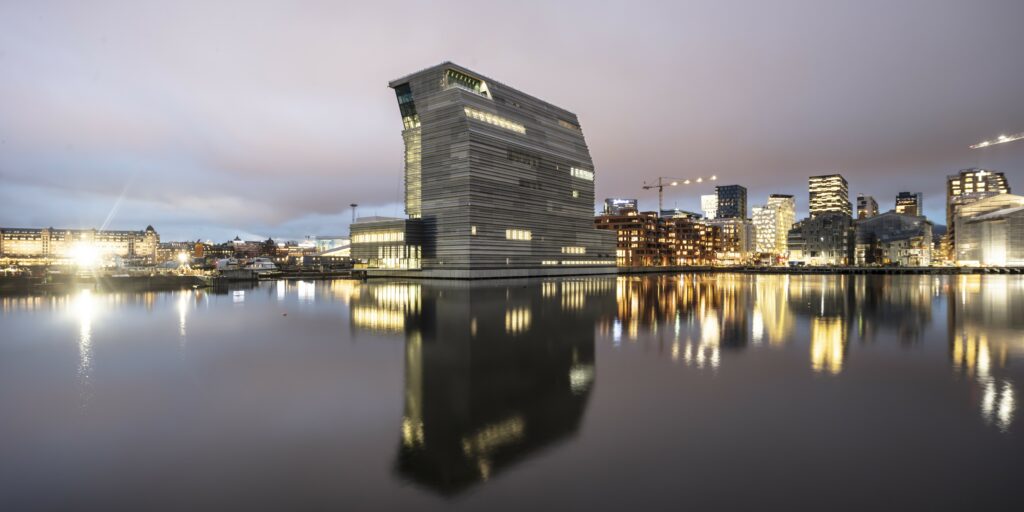 The new museum is a highly distinctive museum building and is called Lambda. It has 11 galleries on 13 floors and a gallery space of 4,500 square meters. The new museum has been designed by the Spanish architect Juan Herreros and his partner Jens Richter from the architect practice Estudio Herreros. It will offer a range of approaches to Edvard Munch´s art and life, as well as works by other Modernists and contemporary artists in dialogue with Munch.
For more information see:
Presentation of the new museum
Presentation of the old museum (in Norwegian)
A tour of Edvard Munch´s property
A tour of Edvard Munch´s summer house
Ole Gausdal, National Archives of Norway