Report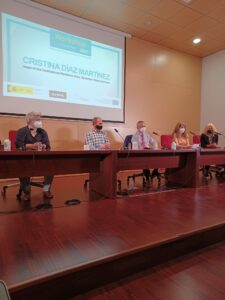 From September 2nd to 3rd the European Digital Treasures project team held the workshop "Innovation on new digital exponential technologies in the archives" as a hybrid event. The workshop took place at the ARXIU HISTÒRIC PROVINCIAL D'ALACANT and could be followed remotely via livestream on YouTube.
The aim of the workshop, among other activities, was to generate added value, visibility, and economic profitability of European archives, through the identification and implementation of new business models and activities.

The presentations of the speakers from institutions of Denmark, Germany, Netherlands, Slovenia, Spain and Hungary and were followed by a Q&A Session with people on site asking questions and also people interacting via YouTube chat. You can read about the workshops program and the speakers here.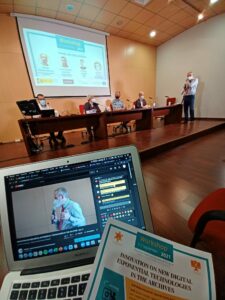 30 people attended the workshop from Austria, Denmark, Germany, Hungary, Malta, Netherlands, Norway, Slovenia, Spain and Portugal in person. Remotely we had more than 400 visualizations during the workshop with people from 16 European countries, the United States, 4 countries from Africa, 7 countries from Latin America and even attendees from Thailand!
You can still watch the workshop sessions here.
Material provided by the speakers and a detailed report will follow soon!
The European Digital Treasures project team wants to sincerely thank all the speakers and everyone attending and participating in the workshop whether in person or remotely!