Placed in an emblematic space in the historical centre of the city of Porto, in the Centro Português de Fotografia, the exhibition European Discoveries: from the new world to new technologies is on its second edition, from November 19 to 22 January 2023, after its opening to the public at the Arquivo Nacional da Torre do Tombo in 2021, in Lisbon.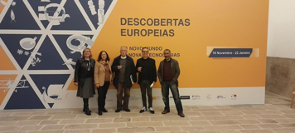 As the documents in this exhibition so clearly show, European discoveries were carried out in several contexts, throughout history and involving people from different countries and regions.
The diversity of documentary typologies shown in the exhibition confirms the variety of themes and contexts in which the desire to discover was evident: letters, books, photographs, X-ray images, drawings, maps and reports, among others, dating from the early Middle Ages to the 20th century.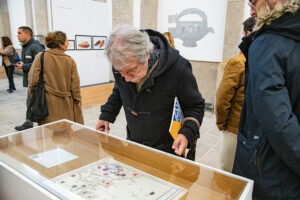 Preserving the memory of discoveries and inventions, scientific progress and technological advances is one of the features of the European identity and heritage.
This transmedia exhibition was displaced to the northern region of the country in order to bring the public closer to this topic, besides spreading the assumptions of the European Digital Treasures project.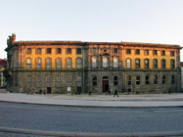 The Centro Português de Fotografia, such as the Arquivo Nacional da Torre do Tombo, is part of the Directorate-General of Books, Archives and Libraries. It is housed in a building that served as a prison called "Cadeia do Tribunal da Relação" in the 16th century (from 1501 to 1600), being located in the heart of Porto's Historic Centre, next to the Torre dos Clérigos, an equally emblematic monument of the city.
Exhibition's Catalogue here.

Written by General Directorate of Books, Archives and Libraries, Portugal.