To respond to one of the challenges launched by the European Digital Treasures project, the Directorate-General for Books, Archives and Libraries of Portugal hired the IPCA (Polytechnic Institute of Cávado e Ave) to create some merchandising products inspired by documents of the National Archives Torre do Tombo and that belongs to one of the Exhibitions, " EUROPEAN DISCOVERIES: FROM THE NEW WORLD TO NEW TECNOLOGIES", from the EDT. These products should please a very wide-ranging and diverse audience, contribute to increase the visibility of archives and their documentary heritage, diversify the ways in which they are approached, attract new audiences and increase the revenues of archives.
IPCA accepted the challenge and developed a set of products of which we now present "the Father Bartolomeu de Gusmão's aerostatic machine".
Historical background:
In August 1709 Father Bartolomeu de Gusmão presented to D. João V, king of Portugal, and his court, a balloon that rises 4 to 5 meters from the ground. In order to prevent the possibility of the plans being copied and to ensure his recognition as the inventor of the concept, Bartolomeu de Gusmão created the design of the Passarola, a bird-shaped machine that, in no way, corresponded to the original device, but served mainly to divert attention.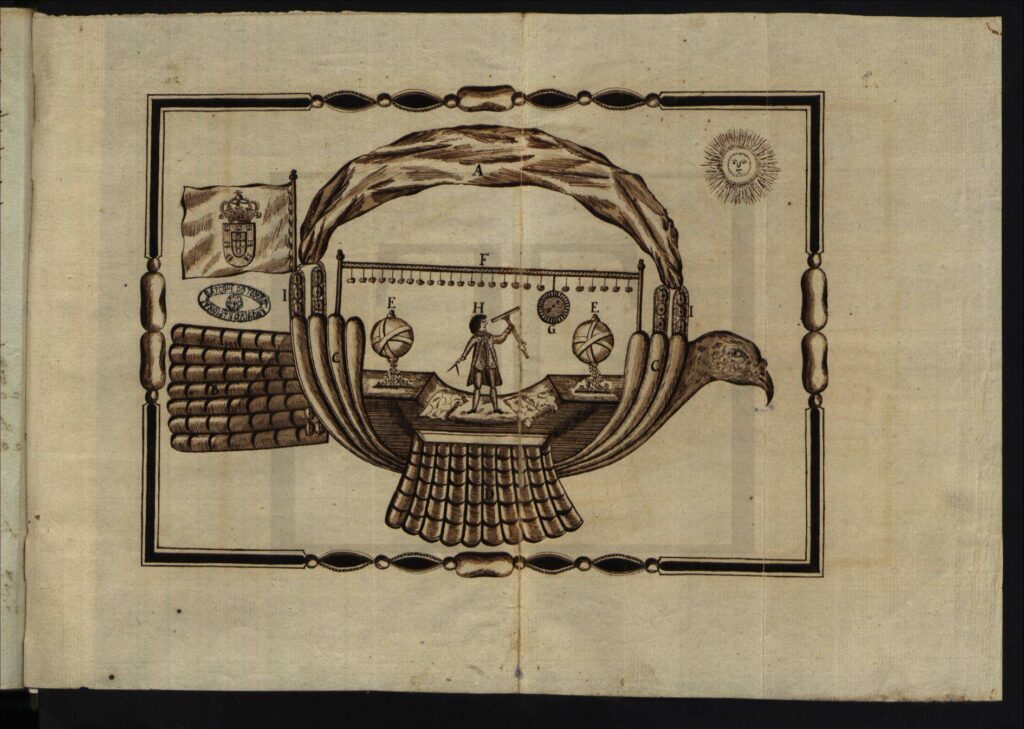 More than three centuries later, the Passarola is still a source of inspiration. This episode was used by José Saramago in one of his most popular novels, "Baltasar and Blimunda".
Here you can see a video on the IPCA process of creating a mobile from the National Archive of Portugal/Torre do Tombo document: https://youtu.be/vb83RNmppYg
General Directorate of Books, Archives and Libaries, Portugal