In connection with our previous post, we present an other designer product born within the framework of the European Digital Treasures project. Its creator is Dóra Rea Kövér, a Hungarian designer, who was charged with designing by the National Archives of Hungary.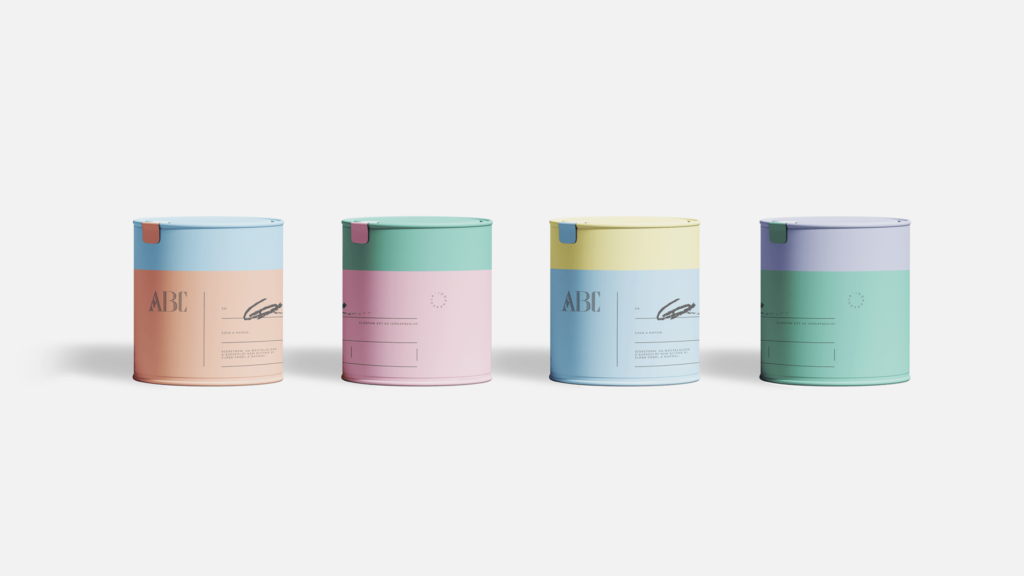 As previously posted on this webpage, selected documents of our international project's three digital exhibitions serve as a basis not only for organising online educational resources, computer games, quizzes or community activities and workshops – temporarily postponed due to pandemics but still planned – but also as inspiration to the 12 designers appointed by the members of the consortium.
Created by Dóra Rea Kövér, the design is a DIY Time Capsule made for children. About the planning process and the inspiration, the designer wrote as follows.
"The object I designed is a "handheld" customizable version of the time capsules everyone knows, mostly with a system tailored to children aged 8-12.
My inspiration from all archival activities I got to know was storytelling and the process of keeping these stories for the future, as well as the power of handwriting. I think it is important that in an era where everything can be retrieved and paper-based knowledge accumulation is increasingly overshadowed, primary school children should meet these values, after all.
In my choice of material, I chose a paint box as a basic object because, on the one hand, I wanted to keep it available for as many students as possible, and on the other hand, I sought to keep the essential properties of the capsules (e.g. hermetic closing) as well. The boxes are light-coloured and also have a saturated sticker."
In fact, time capsules are "extended sections" of our archival work, which will give their future user the opportunity to preserve their personal stories for posterity in the same way that archives around the world do.
Dorottya Szabó, senior archivist, National Archives of Hungary