Sometimes, administrative records are a documentation of normal moments that eventually have a great impact on society. The National Archives of Malta records one such event that happened 121 years ago.
On March 4, 1840, the French ship Dante entered the harbour of Malta. Coming from the Levant, all passengers were placed in quarantine. Two of them, Émile Jean-Horace Vernet (1789-1865) and his nephew Frédéric Auguste Antoine Goupil-Fesquet (1806-1893), brought photography to Malta.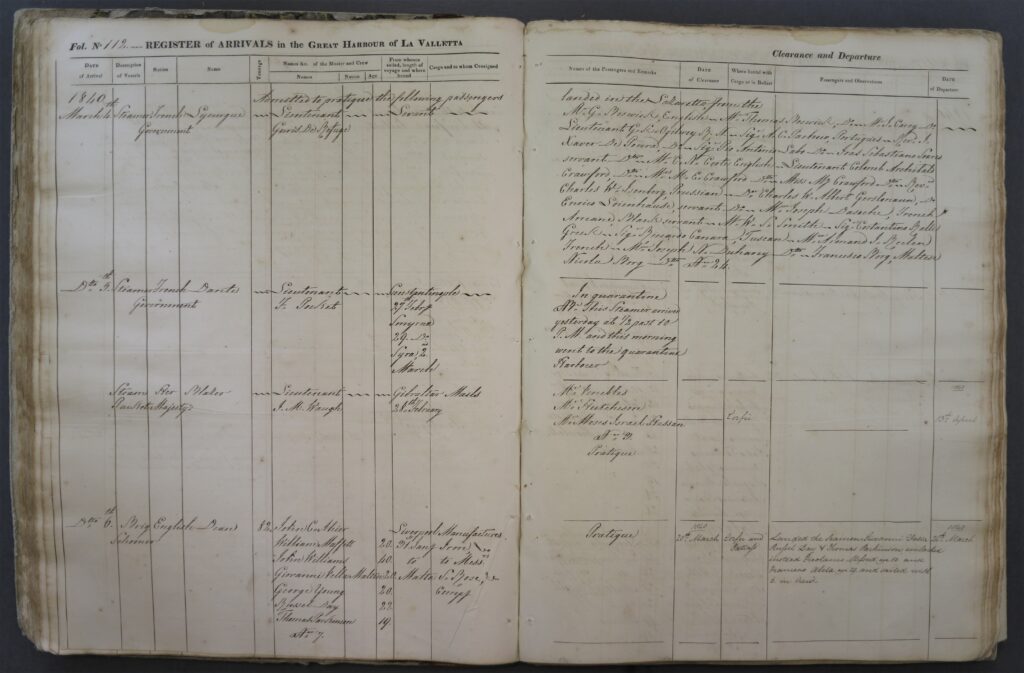 Their voyage had started in Marseille in October 1839, passing through Malta, the island of Syros, Santorini, Crete and Smyrna, Egypt, the Holy Land, Syria and Constantinople. Gaspard-Pierre-Gustave Joly de Lotbinière (1798-1865), who took the first photographs of the Acropolis of Athens and the pyramids of Egypt, joined them on this voyage.
During the trip, Vernet and Goupil-Fesquet produced many daguerreotypes of the places they visited, using the new photographic technique that had just appeared. In fact, Louis Daguerre (1787-1851) perfected the scientific process of photography in France and made it public in March 1839.
Vernet (1789-1865) and Goupil-Fesquet took advantage of the quarantine in Lazzaretto in Malta to invite some guests and show them the new and surprising photographic process. They invited the Governor, Sir Henry Bouverie, other artists and distinguished guests, including the French Consul, to witness a practical demonstration of the new art in the Lazzaretto.
The Maltese papers noted that the experiment that resulted in the first photograph shot in Malta was "perfectly successful" (Il Portafoglio Maltese, 16 March 1840).
These French pioneer photographers left Malta on March 29, heading for Rome. In 1842, they published a number of daguerreotypes they had produced in the East with the title "Les Excursions Daguerriennes".
Leonard Callus, National Archives of Malta