Yvan Corbat, senior consultant at Grupo DEX and partner of the EDT project, led and moderated the European Digital Treasures workshop 'New Business & Conceptual Models', held on 23rd of May 2022 within the #28 ICARUS Convention. He gave a general overview of the aims of the EDT project before the other partners of the project gave their individual presentations about new business models for the archival field.
Within the workshop, Leonard Callus, National Archives of Malta, held a speech about "Identification of potential for revenue generation" and explained how the National Archives of Malta undertook great efforts to identify and analyse new business models to generate revenue. Read about it in detail in our report here (p. 7) & check out the video on our YouTube Channel here.
Let's present our workshop speakers
YVAN CORBAT is senior consultant at Grupo DEX and URBACT and UIA (Urbact Innovative Actions) validated expert, with particular expertise on cultural management and international cooperation. He has over 25 years of professional experience in international programms and project management, with particular focus on the strategic and operational management of multilateral-funded projects to support local/regional development, and on the design, implementation and evaluation of EU Programmes.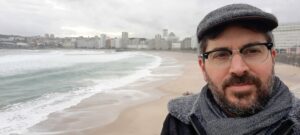 He has worked as advisor of the Minister at the Spanish Ministry of Culture and Chief of Staff for the XXV Anniversary celebrations of the Prince of Asturias Awards, under the auspice of UNESCO. In September 2020, he has been selected as expert for the Capacity Building for European Capitals of Culture project and, since 2020, he is volunteering as Solar Impulse Expert for the World Alliance for Efficient Solutions.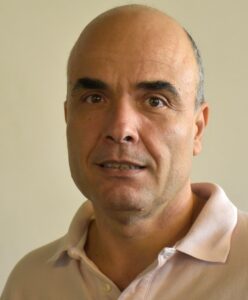 LEONARD CALLUS forms part of the National Archives of Malta's management team and is responsible for records management, community relations and outreach initiatives.
Before joining the National Archives, he served in several managerial and policy-related capacities within the public administration.
Recordings
All sessions of the workshop were recorded and will be presented here on our BLOG within the next weeks.
For now: Check out the recording of the introduction and the presentation of Leonard Callus about "Identification of potential for revenue generation" !
Additionally you can read the full report about the workshop HERE.
Read more about the workshop: HERE
Written by Tatjana Hölzl, International Centre for Archival Research.